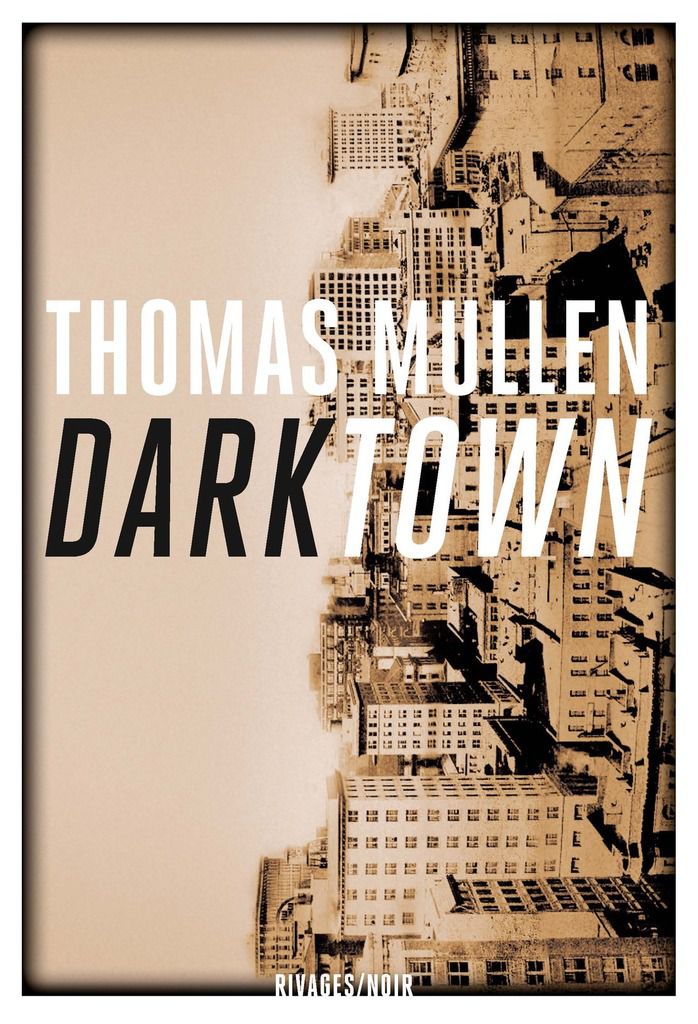 I remember discovering Thomas Mullen with his second novel "The many deaths of the Firefly brothers" back in 2010 (thanks to Sarah Weinman) and I loved immediately his writing, his storytelling. This novel tells the story of Jason and Wit Fireson, bank robbers in the 1930s. One day after a shootout with the police, the brothers are killed. And then, they come back to life... It's blending some kind of fantastic with an "Untouchables" athmosphere, and even a touch of magical realism.
After that, I kept an eye out for any new novel announced. First there was "The revisionists" in 2011 (published in French by J'ai lu in 2014 : "Les protecteurs"), a thriller mixed with time travel..
I have to admit I didn't read his first novel yet, "The last town on Earth" (2006), but I heard really good things about his historical novel that takes place around the 1918 influenza epidemic.
I was over the moon when I heard he wrote a novel about the very first afro-american cops in Atlanta in 1948, I read "Darktown" as soon as it came out in 2016, and the sequel "Lightning men" in 2017.
"Darktown" is a great novel, we follow mostly two of these first black cops, Lucius Boggs and Tommy Smith, as they try to investigate the death of a black woman who was last seen in a car with a white man. In parallel we meet one young white cop, Rakestraw, whose partner shows all the signs of being corrupted and maybe more...
It's not just a crime book, not just a procedural novel, Thomas Mullen recreates the 1948 Atlanta and highlights the insane limitations these first officers were subject to. Imagine : they couldn't arrest white people, they couldn't drive squad cars, they couldn't set foot in the police headquarters (they had to use the YMCA as their station and offices)... On top of that the expectations and the judgements from the rest of the community were crushing.
It's a really great book that resonates all the more today when you think about everything that happened in the USA regarding police violence and racism.
It's for all these reasons that I wanted to make an interview with him, thank you for your time Thomas Mullen and thank you Rivages for publishing this book !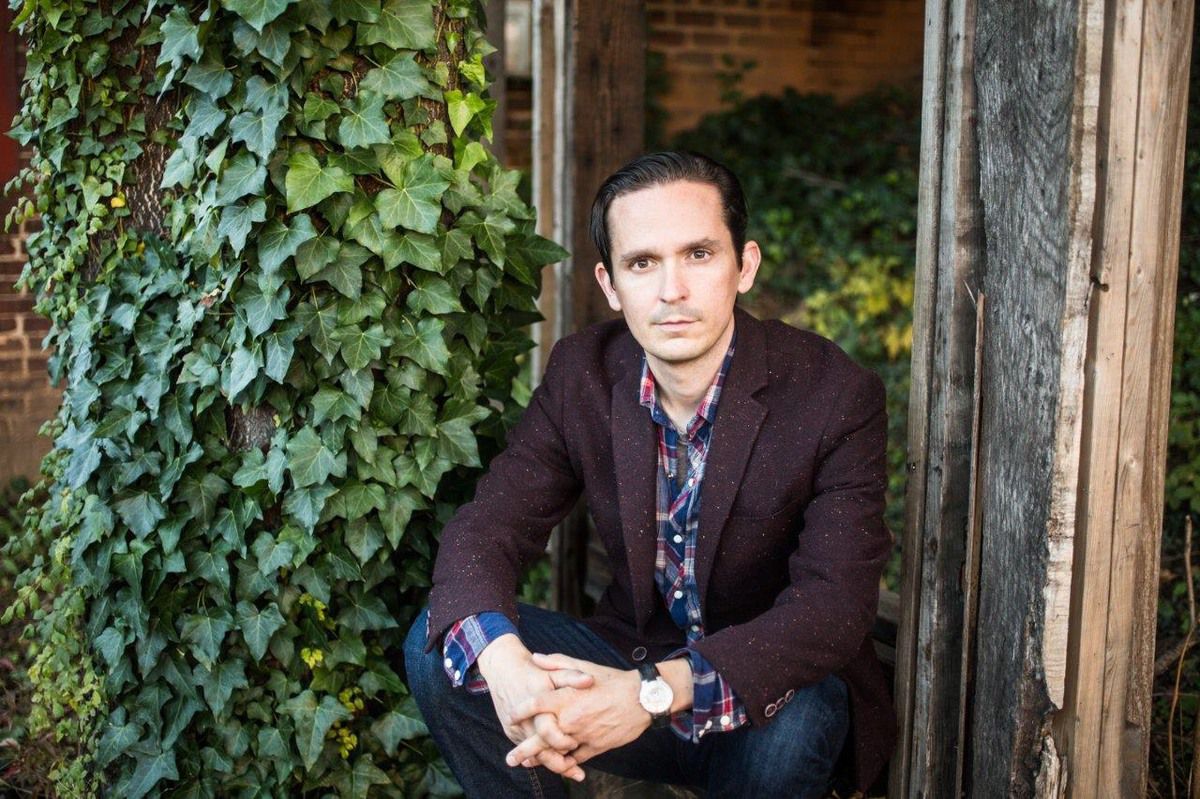 Could you please introduce yourself, where are you from, what did you do before writing five novels ?
I was born and raised in Rhode Island, the smallest of the United States, an hour's drive from Boston. Before breaking into publishing I worked a variety of jobs, from a research assistant at a drug-and-alcohol research center to a writer of industry newsletters about health care, to work as a marketing copywriter. I like this job a lot better.
Who are the authors important for you today, and when you were younger?
I try to read as widely as possible when it comes to fiction. In my 20s I was most influenced by young American writers with a strong sense of style, like David Foster Wallace and Dave Eggers. And I've always been a fan of the big 18th Century realist novels, work by Dickens and Tolstoy, Dostoevsky and Bronte. These days I am less drawn to pure stylists unless they are great storytellers as well; I am most drawn to work that combines gorgeous prose with a great story. One of either isn't enough.
Do you read more crime books or sci-fi too ? Maybe more nonfiction ? Is there any book that blew your mind lately ?
I tend not to read a ton of sci-fi, but yes, a lot more crime these days. I read plenty of nonfiction as research for my books, plus I'll occasionally read a random nonfiction book that doesn't relate to one of my projects, just on the off chance it might provide some inspiration.
As for recent books I've loved, it's so hard to narrow it down, but here are a few: I just read Adam Sternbergh's "The Blinds" and loved it. I thought Jesmyn Ward's "Sing, Unburied, Sing" and Yaa Gayasi's "Homegoing" deserved all their acclaim and more. In crime, I'm a huge fan of Don Winslow, Megan Abbott, Attica Locke, and Richard Price. In Southern American fiction, I love Tom Franklin, Ron Rash, Paulette Jiles. I've long been a fan of genre-bending writers like Kate Atkinson, David Mitchell, and Michael Chabon. And I continue to be drawn by mid-Century American classics by Ernest Hemingway, Richard Wright, James Baldwin, F.Scott Fitzgerald, John Dos Passos, and of course Raymond Chandler. I do read mostly American writers, I admit, but I'm working on that!
You wrote three novels before « Darktown », « The last town on Earth » and « The many deaths of the Firefly brothers » which both have an historical background, one in 1918 and the other during the great depression years. « The revisionists » is more contemporary but with a sci-fi twist. Do you like mixing the genre or was it just the way of telling these stories?
Yes, I am drawn to different kinds of stories and different methods of storytelling. Doing it the same way every time just sounds so boring. The downside is that people don't often know what box to put me in. The upside is that I get to give different things. And genres can provide a scaffolding within which you can experiment endlessly while still holding on to a strong story that will keep readers interested.
I think you began writing « Darktown » around 2014, before Ferguson, Baltimore, Blak Lives Matter, before the question of race and police violence became a burning question. In the sequel, « Lightning men » (that came out in september 2017, just before the events in Charlotte), you talked about the nazi organisation in Atlanta, the Columbians... How did you feel when you saw that your books were so connected to present times?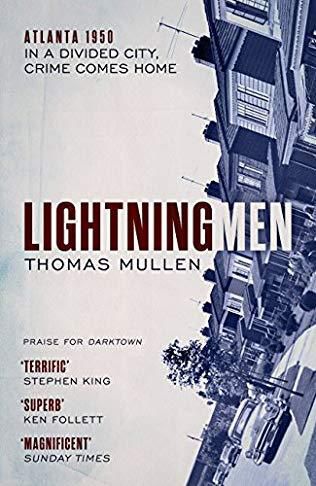 (Actually, I started Darktown in 2012 and was finishing the first draft when Michael Brown was killed and Ferguson burst into the headlines.) I think that the issues of race and police violence, the unequal way in which the law is applied in the US, and the problems with our criminal justice system have always been big issues. But yes, these issues received renewed attention starting in 2014. I do think that whenever you write historical fiction, if you deal with certain political/social issues, they will always reverberate in ways both expected and unexpected. Obviously it enrages me that these killings continue, that the criminal justice system remains so unequal, and that white nationalism seems to be spreading in the US and worldwide. If anything, I hope the book shows or reminds readers that nothing that is happening today is completely without precedent, as there are deep currents that run through our shared history.
You lived in Atlanta for a few years now, would you have written « Darktown » if it wasn't the case ?
I don't think I ever would have learned the true story of the city's first African-American police officers if I hadn't lived here and read about it, no. Part of the reason behind my writing the book was that I wanted, for the first time, to write a book set in the place I was living at the time. I'd never done that with my first three books.
I read that the inspiration for « Darktown » came from you reading Gary Pomerantz's « Where Peachtree meets sweet Auburn : a saga of race and family ». Can you tell us more about it ?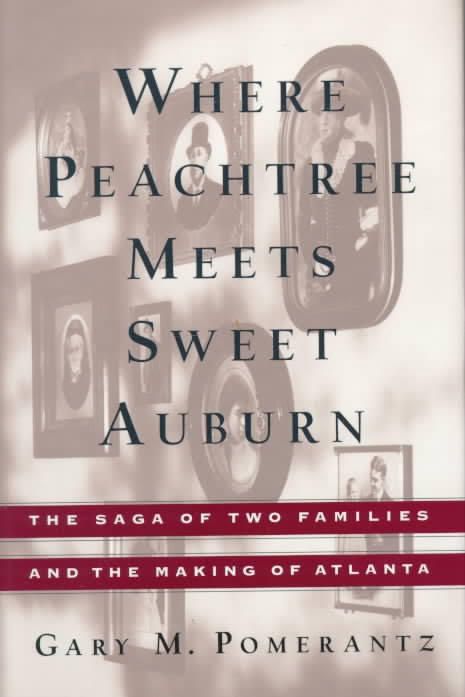 Yes, I got the idea when I was reading Where Peachtree meets sweet Auburn by Gary Pomerantz. It's a book on the history of Atlanta, my adopted hometown, and it included a 5-page passage about how the city hired its first eight African-American police officers in 1948. Because this was before the Civil Rights Movement, and the Southern states still had "Jim Crow" laws that severely restricted the rights of African-Americans, these first cops had to work under a number of insulting conditions: they could only patrol African-American neighborhoods, they could not drive squad cars, they could not even use the main headquarters (the police chief and mayor were afraid that the racist white cops would be so enraged, they would attack the new rookies). And, amazingly, they were not allowed to arrest white people. If they were to see a white person commit a crime, they were supposed to call in white officers to assist in making an arrest.
All of this fascinated and horrified me. The fact that these men were at once second-class citizens (as black men in the Jim Crow South) but also authority figures (as policemen, carrying guns and wearing badges) was something I wanted to explore in fiction. And because this occurred right before a time of great change in the South, and all across America, I thought it would be interesting to explore the perspectives of black cops and white cops as they were forced by circumstance to work together.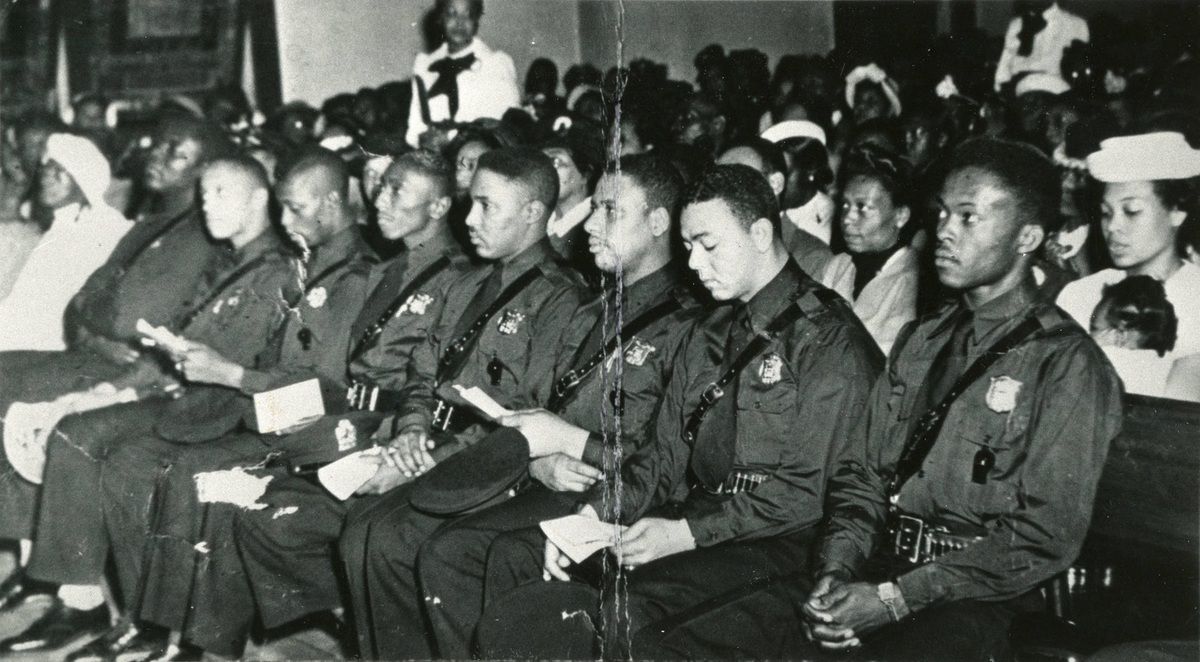 How many of your characters are based on the first black cops of that time ?
The characters in the book are fictional; no one character is based on any specific person. That said, I strove to ensure that the situations in which the characters find themselves are based on history: the way the black cops were treated by the white cops, the concerns on people's minds at the time, the politics of the era, etc.
I like to create fictional characters and a fictional plot but ground them in a historically accurate, nuanced and complex setting. My hope is that it makes the characters feel more real while also making history feel more alive and vibrant than it does in a nonfiction history text.
Can you tell us about your projects for the next books ? « Lightning men » takes place in 1950, do you plan to explore the 60's with new characters maybe, with the civil rights movement, Martin Luther King's Nobel Prize maybe ?..
I do hope to continue the series. There's a lot of material, and as you say, some major events will occur in the U.S. South and in Atlanta in particular over the ensuing years. We shall see…
Do you know if Rivages will translate « Lightning men » later ? It's a shame there isn' any french translation of « The many deaths of the Firefly brothers » (still one of my favourite novels), do you know if there is any chance this will change ?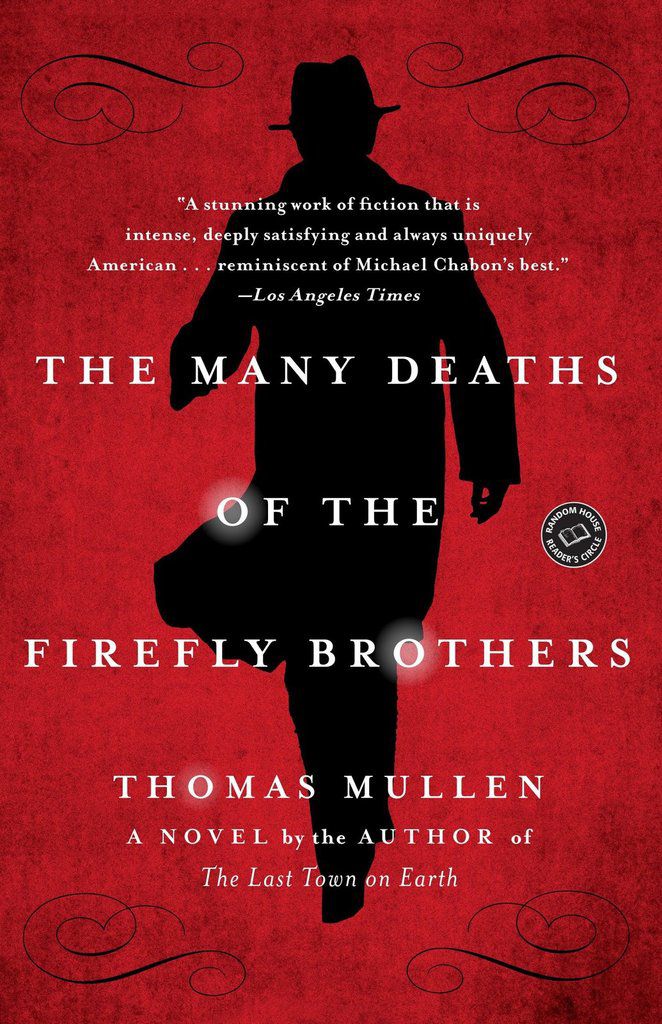 I believe Rivages will be translating Lightning Men, the second in the series. As of now I don't know of any plans to translate my earlier work, but certainly I hope so ! The more people who buy Darktown and Lightning Men, the more likely Rivages is to publish more of my work. So the power is in your hands! (note : Rivages will publish "Lightning men" in 2020)
Last question, I read that there will be a tv show adaptation by Sony Pictures and Jamie Foxx, can you give a little more details, is it still on its way, will you be involved ?
A pilot script is being worked on right now, in fact. It's a long process but I do hope the show will be on TV before too long, fingers crossed.
"Darktown" on Rivages' website
Thomas Mullen's website
Thomas Mullen on Fantastic Fiction
Pour être informé des derniers articles, inscrivez vous :