After my review of his three novels, I had the incredible pleasure to talk with Dave Hutchinson by mail, Once again a huge thanks to him for his time. I'm still amazed sometimes how internet changed things, you love a book, or three books in that case, and right after that you are able to chat with the author... What more could you ask for ?
Thank you internet, and thank you Dave Hutchinson !
Just one more thing, we will talk about some details of "Europe in autumn" which reveal some important parts of the plot, when it's the case I will put some spoiler's warning for those who don't want to get too much spoiled.
(By the way, "Europe in autumn" was qualified in the L. A. Review of books by Helen Marshall of "one of the most sophisticated novel of the decade", the two following novels are equally good if not better, so what are you waiting for ?)
Enjoy !
Could you please introduce yourself for the french audience who doesn't know you yet ? Where are you from, what was your career before writing these books ?
Hi, I'm Dave Hutchinson. I was born in 1960 in Sheffield, read American Studies at the University of Nottingham, and when I graduated I became a journalist in London. I was a journalist for about twenty-five years before being made redundant in 2010, and I'm now writing full-time.
You wrote a lot of short stories, is it an important genre for you ? I saw that you published several short stories after your first novel « The villages », did you feel some need to blow off some steam with a shorter work after the first novel, a little like what you did with « Acadie » after « Europe in winter » ? Or do you write short stories to explore and try more than you do in a novel ?
Actually, I'm a short story writer by nature, rather than a novelist. For a very very long time I wrote nothing but short stories – something to do with having a short attention span, I think – but the stories just kept getting longer.
Do you read a lot of crime books or sci-fi ? Who are the authors important for you today and when you were young ? Do you consider the three books of « The fracured europe sequence » as crime books, sci-fi books, or just novels, plain and simple ?
I do read a lot of crime and science fiction – in fact recently I have been reading a lot of crime and science fiction, as one of the judges of the Crime Writers' Association Debut Dagger Award and the Arthur C Clarke Award.
When I was young I devoured everything I could get my hands on by Asimov, Heinlein, and Niven, so I suppose you could say they were my gateway drugs into science fiction. The most important books, though, were Keith Roberts's Pavane and Len Deighton and Raymond Chandler, for different reasons. I probably wouldn't be doing the kind of stuff I am today if I hadn't read them.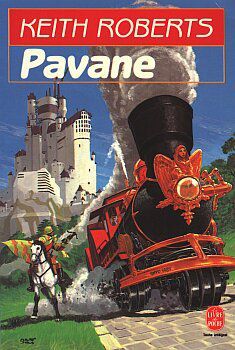 It's kind of hard to describe the Europe books in a single sentence. I usually tell people they're near-future thrillers and that seems to give them a general idea. But really, yes, they're just novels.
Can you give some details about how "Pavane" has been so important to you. Was it the uchrony side, or the construction of the novel with these sort of chronicles and short stories. I can see some similiraties with your storytelling. And what do you think about the BBC's adaptation of SSGB? I haven't watched it yet, I'm curious to have your opinion.
Now I think about it, maybe the construction of Pavane did have some influence on the books, but Alan Furst was a much bigger influence in that regard. The really important thing about Pavane was that I spent years and years reading nothing but American science fiction - Heinlein, Asimov, Niven and so on. Pavane, and later Roberts's short stories, were a complete revelation to me. Here was an English writer who engaged with the English landscape. His characters were ordinary - people who ran petrol stations or provincial cinemas - rather than captaining kilometre-long starships and blowing up solar systems. It really did have a very profound effect on me, it changed the way I wrote and the things I wrote about..
I thought the adaptation of SSGB was a good attempt. I thought the central character was miscast and the ending was mishandled, but there was a lot to enjoy about it. The German cast in particular were very good, and a lot of Deighton's dialogue found its way from the page to the screen. I won't spoil it for you, but I thought they tried too hard at the end to leave things open for a second series. Until then, though, It was a pretty faithful adaptation.
Do you know some French sci-fi writers ? There is one author called Philippe Curval, he is one of the "great elders" of french science fiction, he wrote three books a little similar to yours between 1976 and 1983. The french publisher La Volte republished these books in 2016 in one volume with the title "L'Europe après la pluie" (which can be translated by "Europe after the rain").
These books talk about a Europe in a few years which withdraw into itself and close the frontiers to form one autarkic group of countries called "Marcom" (and not Macron...)... Philippe Curval talk about the same things you did in your books, but in a different way, a bit more sci-fi with some kind of technology of time travel, and also a lot of humor like you. When I read your books I was surprised by the similarities with these.
I'm afraid I'm not familiar with any French science fiction writers. It's been a great sadness for quite a long time that not very much science fiction has been available here in translation. That's changing now - there's a lot of interest in Chinese and African science fiction - but we still have a long way to go before the dominance of English and American science fiction is seriously challenged.
Now, let's talk about the three novels of « The fractured Europe sequence ». Where did your inspiration come from for « Europe in autunmn ? How did you write the first book, did you write with a plan, did you travel a lot in Europe to get the feelings and the reality of eastern europe ?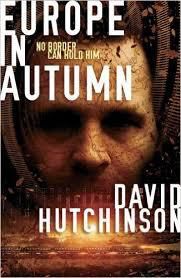 I can't actually remember where the idea came for Autumn. It was written over a very long period, twelve or thirteen years or so, basically as a hobby. I'd do a bit, put it away, take it out again eight or nine months later, do another bit, and so on. It was all written out of sequence, too – some of the later chapters were written years and years before the early ones. So no, there was no real plan. It's kind of a miracle it got written at all, let alone published. I didn't travel a lot, although I visited Poland many times – I didn't visit Estonia until last year.
I have been amazed by a lot of things in your novels, especially how real and documented the descriptions of the cities and countries are. The pink palace in Prague, Talinn, some hotels, the national park.. Did you invent a lot of things, or are your descriptions of the buildings always real ? There are also a lot of culinary references, I have to ask you now what is your favourite Estonian dish ? If you have one...
I try to get things as accurate as I can, and the internet is a wonderful friend when you're doing that. Back when I started Autumn there was no Street View – I think I might actually have started it before Google even existed – so I had to rely on travel guides. I remember when the book was being translated into Estonian my translator pointed out that I'd got the names of the tram stops in Tallinn wrong, and I was really annoyed at the mistake. Some things are obviously made up. The visitor centre at Lahemaa is completely imaginary and the Palace of Culture in Warsaw hasn't been painted pink – although I think it should be – but if I'm writing about something that exists I try to get the details right.
How did you come up with those beautiful titles « Europe in autumn », « Europe at midnight », « Europe in winter » and « Europe at dawn » ?
Autumn was Autumn because I liked the feeling it gave. There's a sense of the actual autumn, the last days of the year, and a sort of metaphorical autumn, the last days of Europe. It was meant to be kind of wistful and longing. Midnight went through a few titles. At first it was going to be called Community, but a friend pointed out there's an American situation comedy with the same name. Then it was going to be A Song For Europe, a sort of joking reference to the Eurovision Song Contest, but that didn't work. There's an American writer named Alan Furst who writes wonderful espionage novels set in Europe around the time of the outbreak of the Second World War, a time I'd seen referred to as 'the midnight of the century'. Furst was a really big influence on the structure of Autumn, so I thought Europe at Midnight would be a nice homage to him, as well as sounding kind of espionagey. After that, it seemed to make sense for the other books to be Europe… something as well.
Warning, spoiler here :
Did you know right from the start that you would need several novels to tell Rudi's story or did the extent of his story surprised you ? Concerning the second novel, how did you decide to tell a parallel story with new characters ? By the way, you wrote some great names : Rupert of Hentzau, Whitton-Whytes, Araminta, Stanhurst, Ernshire... where did you find them?
No, I only ever intended to write Autumn, but when I finished it I had a lot of material left over and also a sense of unfinished business, so I did Midnight, and after that everything sort of got a bit out of control. Now there are four of the things.
I didn't want to do a straight sequel to Autumn, mostly because that seemed a bit too obvious ; I thought it might feel a bit more rewarding for the reader if I wrote something that sort of came in from one side and joined up with Autumn at some point. Winter is more of a straight sequel to Autumn, and Dawn is, hopefully, a prequel and a sequel to all three of the previous books.
The names are mostly just made up off the top of my head. Rupert of Hentzau is, of course, a character in The Prisoner of Zenda, which takes place in an imaginary central European country. It was meant to be a bit of a joke, but it sort of stuck.
Warning, spoiler here :
The maps are also very important in your books, in particular one map. Why did you choose to make this item so important for the history of the Community ? Where did you get the idea of the Ernshire, was it because of you first novel, « The villages » where you fiddled with parallel worlds ?
The thing with The Villages never occurred to me until Autumn came out and I suddenly thought, « Damn, I'm doing pocket universes again. People are going to think this is all I do. »
I used to have this old Ordnance Survey map of the area to the west of London stuck to my wall, and one day I was looking at it, brain in neutral, and I had this idea for a family of English landowners who create a map which somehow overwrites existing landscape. So I wrote this story and more or less forgot about it. Years later, working on Autumn, I suddenly realised that it needed something, a Big Secret, something people would kill to protect, otherwise it would just be a series of pleasant but rather dull stories about Rudi's life as a Coureur. So I pasted this short story into the book and it seemed to work, so I went back and rejigged the novel to fit around the story and everything grew from there.
Warning, spoiler here :
The group of mathematicians responsible for the Community reminded me of the Bourbaki group. Was it one of your inspiration or not at all ?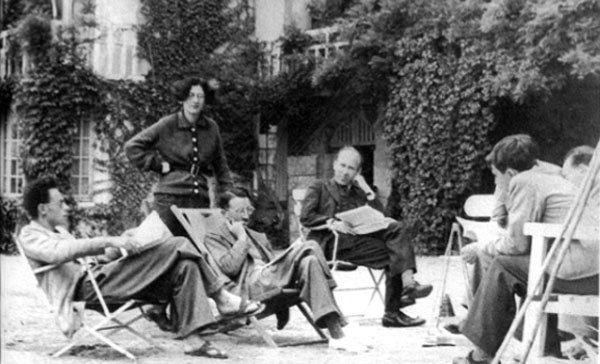 I'd never heard of them, they were meant to be a little joke, sort of a mathematical version of the Dadaists. I thought it was weird and quite amusing; I didn't know this kind of thing had actually happened. The Europe books have turned out to be full of odd little coincidences like that. The bit about the Chinese bankrolling Scottish Independence was meant to be satirical, and it was probably quite funny back in 2005 or 2010 when I wrote it, but maybe not so much now.
Do you refer to the lottery winners who bankroll the yes campaign or something else ?
The joke in Autumn is that Scotland becomes independent but has no money, so they go to the Chinese for a massive loan to help them get started. Back when I wrote that, there were articles in the papers about the coming economic dominance of China, but by the time the book actually came out it had already happened - the Chinese were bankrolling various infrastructure projects here. I hadn't heard about the lottery winners putting money into the Yes campaign. I do remember the Scottish Independence referendum being a massively bad-tempered thing, and in retrospect it feels like it was a dress-rehearsal for the EU Referendum.
Warning, spoiler here :
There are a lot of references or winks to other authors or to some movies like Existenz with the pork gun, there are some moments that are close to cyberpunk, others closer to spy books (some parts in Berlin reminded me of crime novels during the Cold War) and other moments that are very « thrillery » with a lot of action (like the bomb attack in the train at the beginning of the third novel). Is it natural for you this « mélange des genres », mixing the styles ?
I suppose it's a mixture of all the stuff I like to read, so – in my head, anyway – it's not a great stretch to put it all together. I really wanted to start Winter with a massive bang; it occurred to me that there weren't nearly enough explosions in the books. It's nice to throw little bits of business and pop-culture references into a book; I find they make the world of the story a little less bland, a little more real.
I saw on your twitter page that you talked about the writing of your next book. Is it true ? Did you finish it? I'm curious, and I'm sure I'm not the only one in that case, can i ask you a little preview of the story of « Europe at dawn », or is it still top secret ? Do you already have a release date or not yet ?
Yes, there is a fourth – and very definitely final – book, and I've just finished it and handed it in to my publisher. I'm fairly sure it'll be out sometime in 2018, but I don't have a date for it yet. It has a whole new cast of characters, as well as the old familiar ones; it has trains and food and canals, and trips to the Community and Baku and the transplanted Heathrow. Hopefully, it's a good ending to the series – although I haven't tied up all the loose ends because life never does.
Do you know if any french publisher might be interested in translating your books ? If it's not the case how would you describe them in order to make them want to ? Are there already other translations of your books ?
I'm not sure whether there has been interest from French publishers. It would be nice ; I like the idea of them morphing into new languages. The books are near-future thrillers set in a Europe where the EU has collapsed and the Continent is in the process of fragmenting into hundreds of smaller nations.
Translations of the Europe books are moving slowly. First there was an Estonian edition of Autumn, which I was absolutely delighted with, and then for quite a long time no one seemed interested. But now there are going to be Polish and Hungarian editions of the series, and apparently negotiations are in the final stages for a Russian edition of Autumn. So I'm slowly rounding up the old Warsaw Pact countries. I'm not sure why the French - or indeed the Germans, considering the books do visit Germany - haven't been interested yet. Possibly they don't think they would be commercial enough? I don't know. Certainly the books are known in Germany - I was at the EuroCon in Dortmund in the summer and people were bringing me copies of the books to sign. These things are a mystery to me.
I have to thank you again, you made me discover two great writers I didn't know : Peter McLean and J P Smythe , on your website where you talked about your favourite books of 2016. Can I ask you if you already have some favourite books for 2017 ?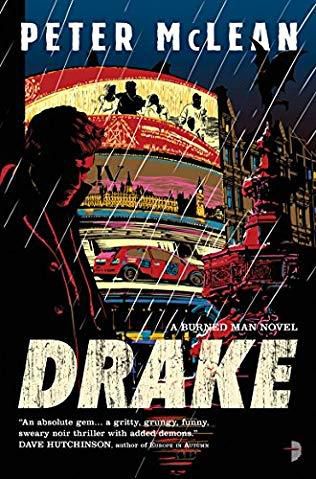 Yay ! Peter and James are brilliant, aren't they ? I do have a number of favourite books, but unfortunately I'm one of the judges for this year's Arthur C Clarke Award so all my favourite books are on my personal shortlist and I really can't talk about that. What I will say is that there's been a lot of very good stuff published this year.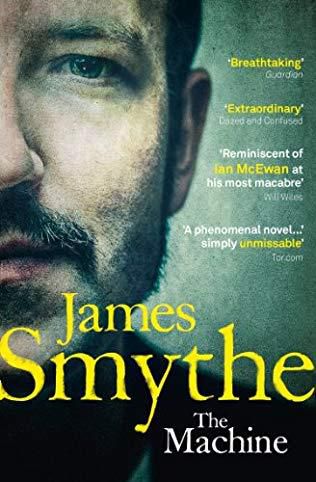 Speaking of the Arthur C. Clarke Award, can I ask you how are you feeling about Nina Allan's Shadow Clarke ?
I really enjoyed the Shadow Clarke. I wasn't involved with the Clarkes last year and I don't think they're doing a shadow this year, so really I've only been an observer of it. But I thought it really launched a discussion about science fiction - what it is, what we want from it, where it's going - and I would have been more than happy to see them doing it again this year. On the downside, I suppose there was an element of second-guessing the Clarke judges and I think some people saw it as criticising and undermining their decision, although I thought it actually parallelled it. But that's just my view.
Finally, the future of Europe you imagined is kind of dark, do you think a future like this is possible ? One other thing I really liked in your novels is your thoughts on what could be a Europe, what could be a Europe of the people or a Europe of the countries. Do you think we still have a chance after these last few years ? (The Brexit vote, the coming back of the communitarianism, the increase of far right movements everywhere, the case of the migrants and refugees, terrorism...)
One of the surprising things for me has been people describing the Europe in the books as 'dystopian', which it wasn't intended to be. I'm a big fan of the EU ideal and the Schengen Zone, so I suppose in that respect the books are a bit dark, but I've always thought the world in the books was vibrant and full of possibility. None of the nations in the books are actually at war with each other, if I remember correctly, although many of them are sort of grumpy.
Could it happen ? I suppose the possibility is always there ; I have a feeling a number of countries are watching to see how Brexit turns out before they decide whether or not to try it for themselves. Europe is carpeted with little independence movements – I don't think the issues of Scottish and Catalan independence are over yet, for example. But really it's kind of an extreme scenario. I'd like to think the EU had a chance, in spite of everything.
Voilà... Check his twitter page and his website, you'll see why he's a writer to keep an eye on !
Dave Hutchinson on Solaris Books' website
Pour être informé des derniers articles, inscrivez vous :